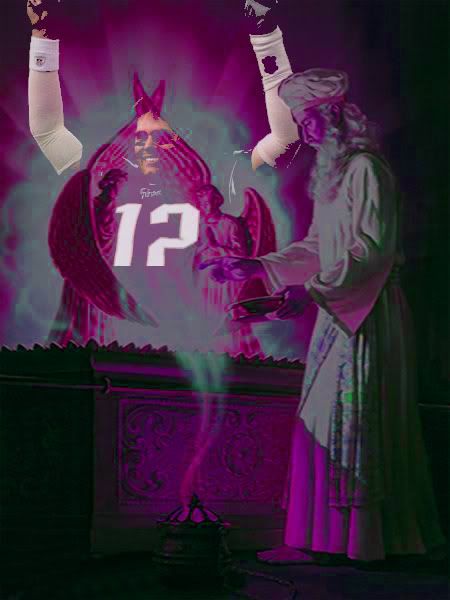 Hope springs eternal at the same time every year. This season, the arms race between the rare elite super quarterbacks of the NFL has your average irrational fan licking their chops and stewing in it. The rabid fan base of armchair quarterback's obsession with the unicorn passer is the equivalent to baseball's "field of dream" According to legend, if you bring him, championships will come. Do they though?
This year, Dan Marino's passing yards record of over twenty years was finally broken. In a league that has shifted philosophy to pass first spread offenses, the small margin by which this record was beat speaks volumes about the Marino legacy. He is widely considered one of the greatest pocket passers ever and yet still, retired without a championship ring. Here in Buffalo we have been searching for the heir apparent to our last franchise quarterback, Jim Kelly for almost a decade and yet still, he retired without a ring. What about the present generation? Phillip Rivers ousted the disposable Drew Brees in San Diego as the franchise quarterback to build on. Rivers, put up great franchise stats, had a few great regular season records, early playoff exits, and no championship in sight. How about first round saviors Sam Bradford and Cam Newton? If you subscribe to franchise quarterback fan lore, mortgaging your future for the unicorn is well worth the risk because they will make up for your team's bad play on all levels and carry the team on their back. Supermen who singlehandedly can win a game played with 11 on each side with only their iron clad will and laser arm. Apparently this fantastic exaggeration couldn't be further from the truth. Newton shattered rookie records in Carolina and yet again they will be picking in the top ten. Bradford was considered a sure thing franchise quarterback and has spiraled downward since. Ask any Oakland fan how it feels about giving up their future for an established franchise quarterback (Carson Palmer) today and you may find a more realistic answer as they watch the playoffs from home.
I don't blame an audience of viewers for fixating solely on the quarterback. After all, as bad as any team could be on multiple levels; what really are you paying attention to on Sunday? You, like most fans naturally can't help yourself but fixate directly on the ball. The natural laws of sight and perception will track and follow its position unconsciously. The quarterback on either side will be starred at incessantly. Every decision, move, and throw will be dissected by millions. Mistakes become magnifications of team's failures. How easy it becomes for fans to often overlook a multitude of variables that can cause poor team play. A receiver's failure to gain separation from defenders, the inability of lineman to delay pressure and let routes develop, strength of game plan, opposing scheme, point of attack, and defensive momentum are just a few examples in a sea of possibilities. As we turn to a more practical approach at gauging production we realize that the variables are overwhelming. We must step back and realize that the obvious truth lies in the fundamental core of the sport. The quarterback, no matter how saturated in media glorification and fan obsession is still just one player on a team of 22 starters. Football is the ultimate team game and without a collective unison you are left with chaos, inconsistency, and failure.
This year we celebrate the playoffs premier quarterbacks by looking back on the best three currently left and primed for a playoff run. When anointing a savior, the most obvious fan misconception is the view that the draft threshold for franchise quarterbacks is most commonly very early in the first. Over the course of history statistical output backs up the notion to some extent. Yet here we sit, ready to watch the big three and reflect on their very different paths to stardom. A testament to the unpredictable nature, danger, and hope that mortgaging your future on the possibility of potential in an unproven arm brings. In week 2 of 2001 Jets linebacker Mo Lewis knocked Drew Bledsoe out of the game and left New England to start second year player and sixth round draft pick Tom Brady. A franchise quarterback is born and another franchise quarterback who could never win it all was traded off and retired without a championship. Only one quarterback was taken in the first round of the 2000 draft, Chad Pennington. Five came in the following rounds before Brady (Giovanni Carmazzi , Chris Redman, Tee Martin, Marc Bulger, Spergon Wynn) The year before three franchise quarterbacks were taken in that draft one, two, and three overall. Tim Coach went number one, Donovan Mcnabb went number two, and Akili Smith went third. Not one of the quarterbacks mentioned besides Tom Brady would ever see a Superbowl and six out of ten in that span became massive busts.
A year later in 2001 Drew Brees was drafted in round 2 as the 32nd overall pick. In that draft Michael Vick was taken number one overall. The two other second round prospects drafted to throw in 2001 were Quincy Carter and Marques Tuiasosopo. Another notable prospect was AJ Feely in the 5th round of the same year. Only Brees alone has seen a Superbowl win. Fast forward three years and San Diego is now the worst team in the league and trades its first overall pick of Eli Manning who is refusing to play for the Chargers to the New York Giants to select another franchise signal caller forth overall in Phillips Rivers. Drew Brees early career was up and down until in 2004 he leads the Chargers to a 12-4 record and won "comeback player of the year. " The franchise had other plans and believed the can't miss prospect of Rivers was the better choice for the future of the team and Brees was signed by New Orleans. The third and hottest quarterback in the NFL currently was a first round prospect. He sat at his table at the NFL draft looking deflated as 25 picks came before his number was called. Alex Smith was the first pick overall and ten perennial losing franchises passed over him including the Minnesota Vikings twice.
Looking at the different paths and variations of progress begs we ask the question again. Is there any question that the quarterback is only a piece of the puzzle and not some demi god who turns the sun towards us so we can bask in the glory of the promise land? Two out of three of these teams have plugged in different quarterbacks at different points in their current runs and enjoyed astounding success with alternatives. Remember the season Matt Cassel had in replacement of an injured Tom Brady? A season that propelled him into franchise realm and only when traded to a less stable franchise in terms of talent did he come crashing back down to earth. Similar cases riddle the NFL landscape. Every fan wanted their hands on Kevin Kolb when he put up impressive numbers on a loaded Eagles team. Injuries and average play have derailed his season and Arizona is left with more questions than answers. Matt Flynn steps in to keep Aaron Rodgers safe in this year's season finale in Green Bay and ends up breaking a long standing touchdown record that even Rodgers himself didn't eclipse. Are we to believe that all of these similar instances are just coincidence or is a great quarterback as suspected only reaching as far as the sum of his team's greater parts?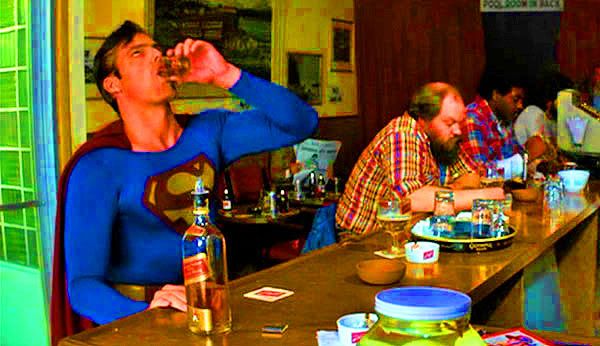 Without a sizable pool of talent on both sides of the ball no quarterback can as legend suggests, carry a team on his shoulders. The hope of acquiring a fresh quarterback with great potential and then letting him languish in a dysfunctional organization without the skills to properly build a franchise is just a flawed dream of superman. As famously displayed in the third installment of the original franchise, when he expects because he is superman that he will always arrive on time to save the day - he can't. Such fantastic interpretations of what a franchise QB means to the success of an NFL team is just an unrealistic myth of bitter fans drudging through decades of despair and losing cultures not because they are missing just a "superman" but because the real truth is too hopeless to bear. Poor management and bad decisions can last decades in the wrong hands. Even with the desire and commitment by ownership to put a winning product of the field there is always an element of chance and a fair amount of luck. The fan of teams with subpar management have to pin their hopes on something and that is precisley why the idea of a savior exists, just one individual that can walk onto the field and change everything is the easiest way to keep the dream alive no matter how unrealistic it may be. The ark of the quarterback may be just a myth but hope springs eternal when the answers seem just one rare discovery away.