(NFL.com) Buffalo Bills QB EJ Manuel vows to play smarter in 2014
EJ Manuel made an appearance on NFL Total Access on Friday. This write-up of the interview includes a video of the interview itself.
(BuffaloBills.com) 2014 Training Camp night practice ticket information
If you want to snag some night practice tickets for Bills camp this summer, bookmark this page for later reference, as it has every pertinent detail for acquiring them.
(Buffalo Wins) Beyond the stats: Looking into Nigel Bradham's 2013 Season by @nickelcitybills
Michael Purinton takes a deeper look at how the Bills used Nigel Bradham during the 2013 season. As usual, there are some interesting numbers to chew on here.
(Buffalo News) Bills training camp roster with Mark Gaughan's breakdown
In advance of the start of Bills training camp next weekend, Mark Gaughan breaks down the entirety of the Bills' 90-man roster, providing a brief synopsis on each player.
(WGR 550) Bills Camp Primer: Defensive Tackle
The pending battle between Corbin Bryant and Stefan Charles, if it manifests, could be one of the more intriguing battles for a roster spot this summer.
(WGR 550) Bills Top 20 Talents: No. 12 - Fred Jackson
Okay, I'll admit it: I'm not at all ready for the conversation about Fred Jackson maybe not playing for the Bills past this season. Run for 1,500 yards, ageless wonder.
(WGR 550) Bills Top 20 Talents: No. 11 - Jerry Hughes
Joe Buscaglia's list of the best talents on the Bills continues with Jerry Hughes, who will double as one of the team's most important players in 2014, as well.
(BuffaloBills.com) Fan Friday 7-11
Chris Brown's weekly mailbag column brings up good points on Manuel making progressions and mimicking the build of Seattle, and also discloses that some minicamp highlights were held back by the team's official site at the request of Doug Marrone.
(NFL.com) Report: Bills want Bryce Brown to grow into lead back
The Mike Rodak line that prompted two separate NFL.com posts (one of which is linked here) on the same subject: "I think the Bills would like Brown to develop into one of their lead backs, and if that happens, then he'll be underpaid." Might be a bit of a stretch to call that a report.
(BuffaloBills.com) Camp Countdown: 2 reasons the offense is better equipped for fast tempo
In theory, these reasons make sense. We'll see how much the depth is tested, and just how familiar with the system a still-very-young personnel group really is.
(ESPN.com) Buffalo Bills' top play winner: Wide Right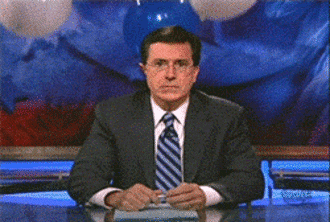 (Syracuse.com) 3 reasons Buffalo Bills wide receiver Sammy Watkins could have 1,000 yards receiving in year one
There are some world-class commenters over at Syracuse.com.
(Syracuse.com) Former Bills wide receiver Andre Reed: 'Hell no,' Richard Sherman couldn't cover me in my prime
Andre Reed says a thing about a well-known player that's meant to entertain kids. These are the things that we should be striving to keep out of Mike Florio's hands, folks.
(BuffaloBills.com) Andre Reed stops by Jim Kelly's Football Camp
Alexandra Vitale's interview with Reed from Friday.
(Forbes) How To Instantly Make The Buffalo Bills Worth More Than $1 Billion
Mike Ozanian believes that the Bills should channel their inner UB and stake their claim to the state of New York.