(BuffaloBills.com) Camp Countdown: 3 ways EJ Manuel can be a difference maker
Dare to dream.
(ESPN.com) Counting the Bills: Cornerbacks
"Is a fourth cornerback worth over $4 million per season?" Mike Rodak has asked, and will continue to ask, this question, but from my perspective, it's assuming quite a bit about the role of Corey Graham that will probably end up being wrong.
(WGR 550) Bills Top 20 Talents: No. 6 - Mario Williams
Not sure what kind of feedback Joe Buscaglia received from people who didn't read past that headline, but I imagine it was frustrating.
(WGR 550) Bills Top 20 Talents: No. 5 - Kiko Alonso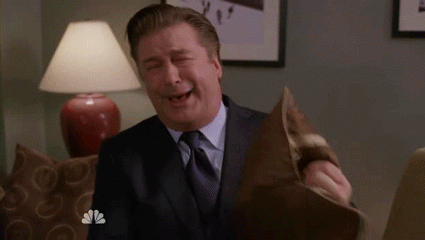 (Syracuse.com) Brandon Spikes, Keith Rivers contribute to 3 differences in Bills' linebackers without Kiko Alonso
These are all fair predictions made by Matthew Fairburn about the Bills' new-look linebacker group.
(BillsMafia.com) Buffalo Bills Training Camp Sleepers: CB Ron Brooks
Ron Brooks has become a forgotten man at cornerback, but he earned the praise of coaches for his spring work, and could surprise in training camp. (He needs to stay healthy, though.)
(WGR 550) Bills Camp Primer: Safety
It's interesting that Buscaglia notes that Deon Broomfield, Kenny Ladler, and Jajuan Harley - three little-known depth safeties - were all making plays during spring practices.
(BuffaloBills.com) Highlighting the 2013 Bills – JMS 7/16
New Bills linebacker Stevenson Sylvester was among the guests on The John Murphy Show last night.
(ESPN.com) Buffalo Bills Bubble Watch for 2014: Randell Johnson
Rodak gave Randell Johnson a 75 percent chance of making the team thanks to the Kiko Alonso injury, but this was also written before Johnson was placed on the PUP list and Sylvester was signed.
(ESPN) ESPN Reports from 32 NFL Training Camps in 10 Days
The Bills will have a bit of national attention early as the first training camp to open. Ron Jaworski and Sal Paolantonio will be in Pittsford to cover camp for ESPN on Monday, July 21.
(ESPN.com) Jim Kelly embacing his public battle with cancer
Jim Kelly continues to make the media rounds discussing his ongoing recovery from cancer treatments.
(BuffaloBills.com) Bills partner with Yancey's Fancy
I Googled the phrase "artisan cheese" yesterday, so now I know what it means when the Bills say that they will have artisan cheeses available on game days thanks to this partnership.