Buffalo Bills wide receiver Andre Reed was inducted into the Pro Football Hall of Fame on Saturday evening. Here is everything you need to watch and read on the night that was in Canton, starting with this extensive photo gallery.
(The Buffalo News) Welcome to Canton, Andre
Mark Gaughan, who did more than just about anyone in helping Andre Reed into the Hall of Fame, writes about his induction on Saturday evening.
(Democrat & Chronicle) Buffalo takes over Canton for Andre Reed's Hall of Fame induction
Sal Maiorana on an extremely Buffalo-themed evening in Canton, Ohio.
(BuffaloBills.com) Marv Levy presents Andre Reed for enshrinement
This three-minute video, featuring Marv Levy, was played just prior to Reed taking the stage and making his speech.
(BuffaloBills.com) Jim Kelly throws a TD to Andre Reed in Canton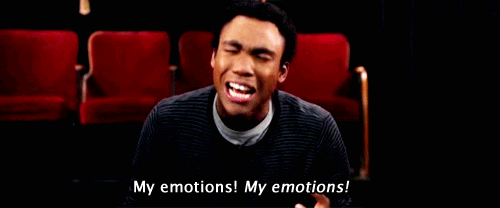 (ESPN.com) Jim Kelly to Andre Reed caps Buffalo Bills' night in Canton
In an emotional speech throughout, Reed's time talking to and about Jim Kelly was the highlight.
(WGR 550) One Last Pass From Bills' Kelly To Reed At Hall Of Fame
Kelly had hinted that his last pass to Andre was coming before the ceremony, and even that didn't dull its impact.
(The Buffalo News) Erin Kelly: Character overshadows Reed's stats
Kelly's daughter, Erin, drops a short, beautiful column on the men, not the players, that are Bills Hall of Famers.
(BuffaloBills.com) Andre Reed Induction Ceremony
Vic Carucci on how he helped Reed construct his moving induction speech.
(BuffaloBills.com) Bills fans congratulate Andre Reed
The official site gathered words of congratulations directly from the fan base for this article.
(BuffaloBills.com) Andre Reed honors Jim Kelly in his Hall of Fame speech
This is the chunk of Reed's speech on Kelly. Grab tissues before viewing.
(ESPN.com) Video: Buffalo Bills WR Andre Reed Hall of Fame speech
ESPN's highlight package from Reed's enshrinement speech.
(The Buffalo News) Transcript of Andre Reed's Hall of Fame acceptance speech
Read every word of Andre's 36-minute speech right here.
(BuffaloBills.com) Jim Kelly opens up about his battle with cancer
Before the speeches began, Kelly gave an interview with the guys at NFL Network, as Bills fans did their thing in the background.
(The Buffalo News) Kelly shows he's learned some lessons from a year of challenges
Tim Graham on Kelly in Canton, from 2013 to 2014. It's been a long year for No. 12.
(The Buffalo News) Even next to other legends, Jim Kelly standing alone at Hall of Fame weekend
When Kelly and Harry Carson head to midfield tonight for the coin toss of the preseason opener, Carson plans on taking a step back to let Jimbo have his moment.
(Democrat & Chronicle) Jim Kelly on Reed's induction: 'He's the reason I'm wearing this gold jacket'
More from Kelly, who spoke with local reporters prior to the ceremony, as well.
(The Buffalo News) Bills Nation (and then some) savors the night
Jay Skurski's column on the Buffalo takeover of Canton, featuring quotes from many fans in attendance.
(Democrat & Chronicle) Leo Roth: More Bills should make it to Canton
At least two more. Bill Polian will be in one day. Steve Tasker should, too.
(NFL.com) Best of Andre Reed's Hall of Fame speech
"Where else would you rather be than right here, right now?"
(NFL.com) Andre Reed : 'I was just a football player who loved to win'
Reed sat down with four fellow Hall of Fame members late Saturday night: Michael Irvin, Warren Sapp, Marshall Faulk, and Deion Sanders.
(NFL.com) Jim Kelly an emotional highlight during Hall of Fame weekend
Even before the ceremony began, a standing ovation for Kelly was the highlight of Saturday, writes Judy Battista.
(Associated Press) Reed brings the emotion, Strahan laughs at HOF
Another gem from Reed that drew the loudest cheer of the night: "Oh yeah, and the Bills will stay in Buffalo, too."
(The Morning Call) Andre Reed's long-awaited enshrinement finally occurs in Canton
Keith Groller of Reed's hometown newspaper on the night that was in Canton.