Wow, time for another post already? Yes. Yes it is. I usually like to do Holiday game posts dripping with puns and jokes, but I'm going to punt that away like the annual backyard turkey bowl this year. Recapping last week, the Bills convincingly kicked the stuffing (oh no, I'm doing it unintentionally now) out of the Browns (Thank's Bass) and finally NoSB.yet has made it to the wall with an excellent score prediction of 31 - 24, just one point away from the correct score. I think I discovered why it took so long to end up with a victory in this game despite the multi-religious soul-searching soothsaying activities that NoSB.yet partook. I discovered he disgraced a sacred street outside a cave by the Dead Sea with his wall tag. No BS, congrats, No SB.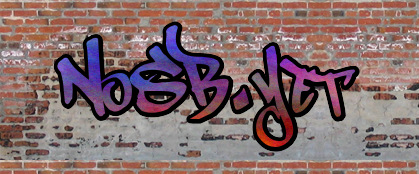 Created for free @ fwriter.com
WEEK 12: Bills v Lion The time honored tradition of watching the same team play on Thanksgiving continues...lucky for us, it just so happens to be the team we root for. Watch out the Lions, first we're coming for your home (back-2-back weeks) and next we're coming for your Holiday. Buffalo is yet again a favorite by more than a TD (9 points) with an over under of 54 points (scoring explosion coming?)
Bills 44 Lions 20: Go ahead, have a second helping of appetizers, turkey, stuffing...or whatever you are eating. The Bills are going to be on cruise control on this one and several players (highlighted below) are going to be sleeping on the flight back after the tryptophan kicks in. Josh Allen throws for over 400 yards this game. Diggs has over 150 and 2 TD's and Dawkins gets a TD in a trick play that you and I will see coming a mile away, but the Lions will not. A big 2nd quarter INT by Milano turns a close-ish game into a rout. Von Miller notches 2.5 sacks.
Hype Poster: This movie has a Thanksgiving dinner scene in it, so it is a fun-filled Holiday movie. 2.5 Sacks for Miller and all these guys will have great games. Thank goodness there's enough Turkey Legs to go around this year.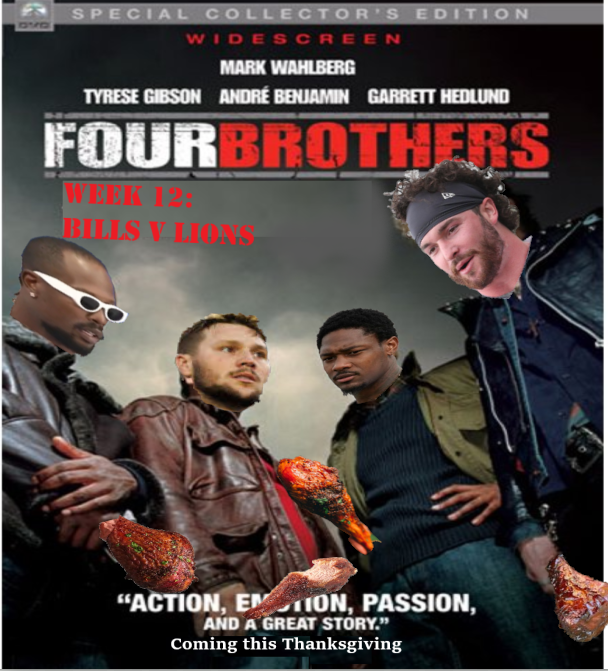 WALL OF WINNERS:
Week 1: Dingusday /// Houston Bills Fan
Week 2: podunkowego
Week 3: Knot Mei
Week 4: mikeyg
Week 5: jg funk // Don'tBeThatGuy
Week 6: thegunk
Week 7: BYE
Week 8: WilliamShatnersPants
Week 9: Covid20
Week 10: Fatso McGraw
Week 11: NoSB.yet
I hope you all have a great Thanksgiving this year. I'm sure I will. I have a lot to be thankful for. Happy Prognosticating!!