Yeah, I know what you're thinking. . . If you think in film quotes and images like me, it's probably this:
But as dismal as Sunday night was, hey, at least we're not the Jets. At least we have moments of Allen every game that are worth watching. We've only been firing on 1 cylinder for weeks, and if none of you predicted a win for the rest of the season, I wouldn't think ill of y'all. Except Daveo, he's the most optimistic one among us. One person who has no issue picking against the Bills is welcomed to the Wall of Winners this week, Covid-20. Congratulations, and like having Covid, I feel sick. Enjoy your tag, the girls and the skater-girl are from an actual wall in Troy, NY I had the pleasure of taking a picture of a few weeks back. Oh, that's where I left my bike.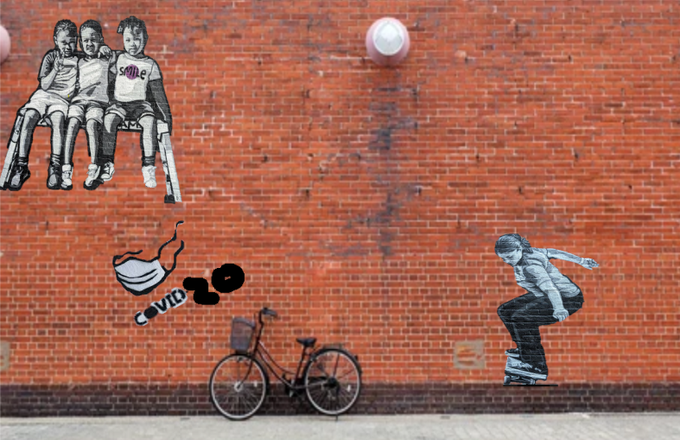 Week 10, Broncos v Bills: The Broncos are not that good at football, yet they claim a 2-game win streak that includes a match against the Chiefs. The Bills suck now, even though theoretically they should be in the top echelon of teams. Something has to give. Despite not playing good for a while now, the Bills are a 7.5 point favorite with an O/U of 47 points.
Bills 16, Broncos 14: I'm not picking the Bills to blow out anybody until they right their ship. Not even against the Broncos, who I already said what I feel about them. Allen throws a pick-6. And a TD to Davis, who feels the poster magic lifting him up in the endzone to reel in a pass. Bass kicks a 40-yarder as time expires to seal the victory, even though the Bills were behind all game.Dalton Kincaid has the best day and gets down often instead of trying to get 3 more yards and fumbling. Sure, he's not making Angry Runs anytime soon, but he's not losing the ball either.
Hype Poster: We need this team to wake up. The sooner the better, levels of L-dopa be damned. I was thinking about turning to the coaching staff again on this poster, but I just did that a few weeks ago -- two players that need to wake up from their somnolent play as of late are featured instead. OK Von, it's been a year almost, time to unleash the beast. Sure the Broncos are like Artax -- the horse in the Neverending Story that has loses its will to live -- however they still have a little hope that their season isn't lost, they just have to believe that they have to try to fight for life. There is no such thing as a simple miracle to fix what ails this team, it's going to take execution, coaching, and a whole bunch of other stuff.
For those that need a refresher about that scene--it will haunt me forever: https://www.buzzfeed.com/jennaguillaume/artax-death-the-neverending-story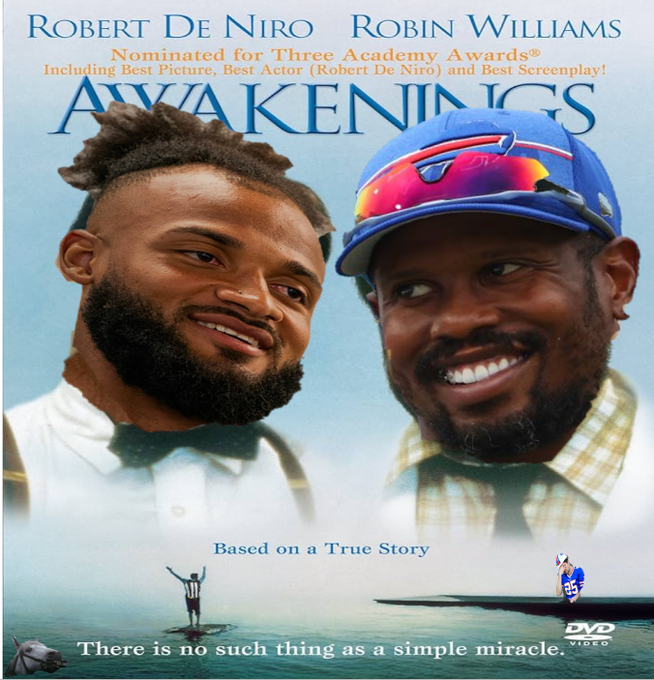 Well, I know we're all feeling a little blue about our team this week (well mostly everybody), so I'll wish you all good luck guessing, I'm not going to wish you happy prognosticating!
Wall of Winners:
Week 1: Brian987 // Overdue bills
Week 2: ParzLou
Week 3: Mstockw1
Week 4: OldFatSlowRefs
Week 5: Don Fredo
Week 6: WilliamShatnersPants
Week 7: Don Fredo
Week 8: WilliamShatnersPants // Brian987 //MightOak2020
Week 9: Covid-20