What can I say, if you're not hyped for this game coming up, check your pulse to see if you're still alive. Before focusing on the future, time to look back at last week, briefly. Josh Allen played another fantastic game, probably because I put him on the cover of the hype poster again, Groot (also a poster cover model) got his sack as well. Mstockw1 predicted the correct Bills score (37) and was too generous, as were most of us, giving the Commanders a FG and a TD, but being 7 points off was close enough. After taking a year's absence, welcome back to the Wall of Winners Mstockw1! You can gloat in our Discord chat if you wish, but always keep it classy in here!! Of course, I think it was my mystical powers that led Mstockw1 to a victory as I put him on my first wall post, as an example...enjoy your chocolate covered granola bar (Kudos!). It's probably hard and dried out by now and as weathered as Shepard Fairey's "Obey" poster on this week's graffiti wall.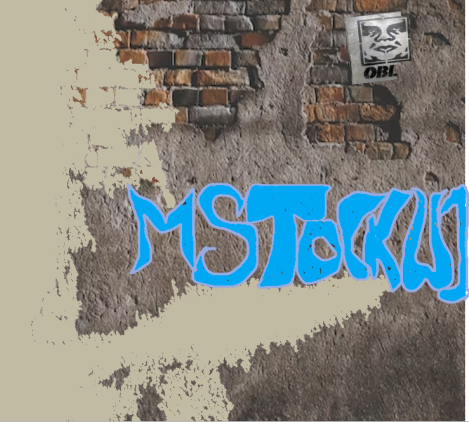 Week 4: Dolphins v Bills:
Both teams crushed their competition last week and everyone knows by now that Miami hung a 70-Burger on the woeful Broncos...Miami ran for 1,000 yards, and threw the ball to the moon and back (420,387,139 yards one-way) racking up the crazy 50-point win, where the numbers kept spinning on the scoreboard like in a cartoon. Buffalo was also very impressive dispatching the Commanders without running up the score to those extremes. 107-23 was the total for the combined beat-downs. Woah. Still, Buffalo is a favorite in Vegas for this one with a 2.5 spread and an O/U of 100 or something (53.5 according to Yahoo)
Bills 27, Dolphins 17:
Nothing like the week after a blowout for a letdown - score-wise. The aquatic mammals get all their 17 points in the first quarter and party like they won the game. Bills fans need to find an inhaler after the team gets into a 17-point deficit early, but Josh is Josh, the D holds court the rest of the day, and Buffalo takes the win to rise back up to the top of the AFC East.
Hype Poster: I know, it's crazy to go away from Josh already, but I'm hopeful that the hype poster afterglow effect that we've all witnessed for Milano, rubs off on him, and I wanted to acknowledge the 4 defenders who recorded an interception this past week. If we're going to win against Miami, it's our defense that will have to keep them in check all day...."Bernie's" impressive performance from last week earns him his first hype poster appearance...keep those hips fluid ...you won't need any help raising your arms when needed! Great game last week guys, let's keep it up, and grab the ball and the dub.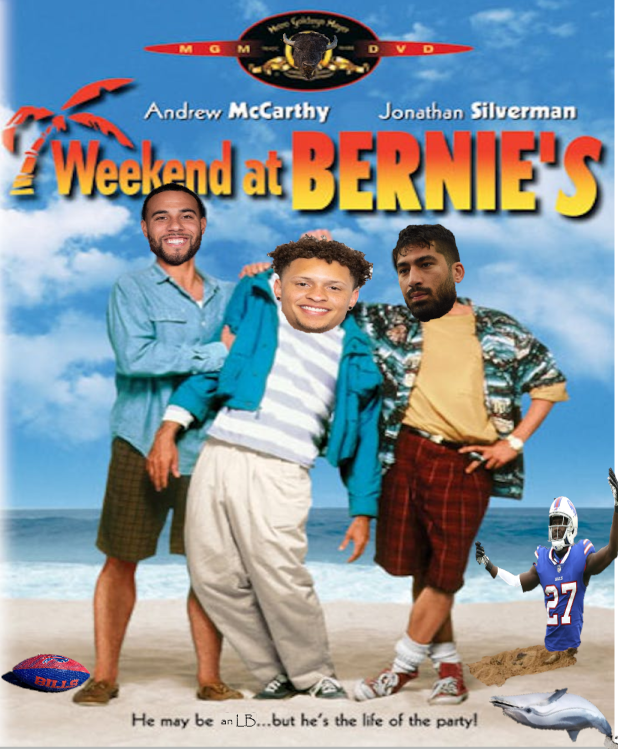 Wall of Winners:
Week 1: Brian987 // Overdue bills
Week 2: ParzLou
Week 3: Mstockw1
Great guesses last week as always. Who is going to be the first the get the score completely correct? Probably won't be me, so good luck and happy prognosticating!